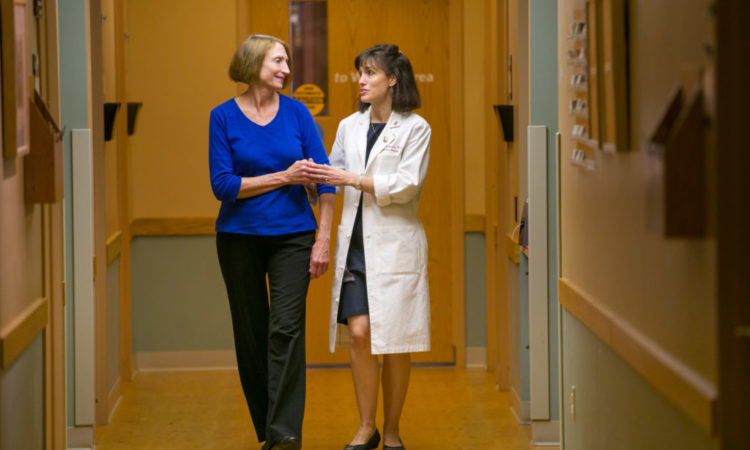 Background
To improve patient engagement in surgical decision making, we need to bridge the gap between patients' need to make the consequences of surgery relevant to their lives and the surgeon's goal of setting realistic expectations. Question prompt lists have proven efficacy in other settings 1-5 and aim to empower patients to ask questions so they can play a more active role in treatment decision making.
GET the Question PROMpT LIST TOOLKIT!
A free toolkit for Best Case/Worst Case is available from www.hipxchange.org
This toolkit includes:
A brochure with 11 questions to ask a surgeon during conversations about treatment
A letter from the surgeon encouraging its use
Materials are available in English and Spanish
what questions are in the QPL?
Should i have surgery?
What are my options?
What is likely to happen if I do have surgery? If I don't have surgery?
In your opinion, will surgery make me feel better?
In your opinion, will surgery help me to live longer? If so, how much longer?
what should i expect if everything goes well?
How do you think my daily life will look after surgery?
Right after surgery?
Three months later?
One year later?
Will I have any tubes or drains put in during or after surgery?
Will I need them at home?
In your opinion, how will this surgery affect my other health problems (such as diabetes or high blood pressure)?
After I leave the hospital, what type of care do you think I will need?
What happens if things go wrong after surgery?
Can you describe serious complications and explain what those might mean for me?
If I'm too stick to speak for myself, how can I make sure you know my wishes?
If I decide to appointment someone to make medical decisions for me, what do I need tom make those arrangements official?
DOWNLOAD THE FULL QPL TOOLKIT FOR A PRINTABLE BROCHURE OF QUESTIONS IN ENGLISH AND SPANISH!
USe of THe Question PROMPT LIST Toolkit
The Surgical Question Prompt List exists for the benefit of the health care community. These materials are available free of charge and can be used without permission; however, we ask that you register with HIPxChange prior to using this intervention so that we may provide information on usage to our funders. It is acceptable to link to this Web site without express permission.
The methodology used to develop this intervention is available in the following article: Steffens NM, Tucholka JL, Nabozny MJ, Schmick AE, Brasel KJ, Schwarze ML. Engaging Patients, Health Care Professionals, and Community Members to Improve Preoperative Decision Making for Older Adults Facing High-Risk Surgery. JAMA Surgery. 2016; in press.
If you decide to use these materials, we ask that you please cite the above article, and credit the Wisconsin Surgical Outcomes Research Program (WiSOR) at the University of Wisconsin – Madison. In addition, we ask that you do not modify the Surgical Question Prompt List itself.

The PATIENT PREFERENCES PROJECT
Wisconsin Surgical Outcomes Research Program
Department of Surgery
University of Wisconsin School of Medicine and Public Health